COOLSPRING 2003 - Spring Show
Sandra and I arrived Wednesday at about 3 PM. Sandra was driving the Toyota/Dolphin motor home and I was towing the 6 hp Myric and a Stover and an I-H LA on the display trailer.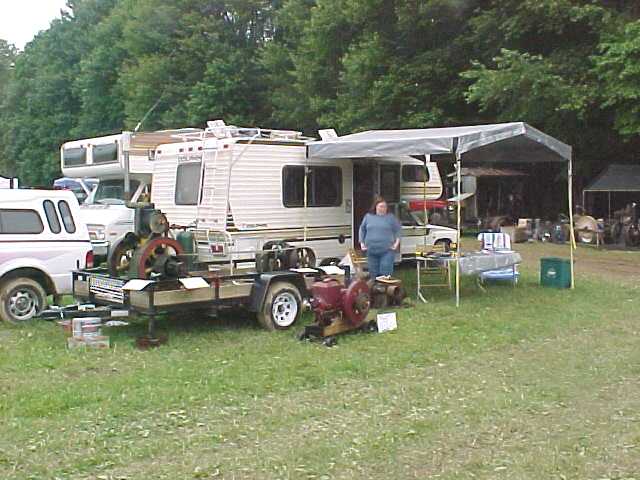 This is our set-up, the Myric on the trailer, the Stover (red) in front, and the I-H LA in front of Sandra. Sadly, Becky, our little white dog, has passed away.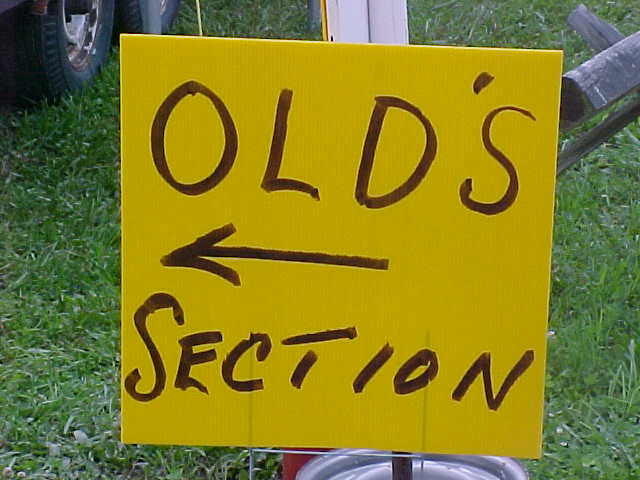 This year's featured engine was the OLD'S, originally by Ransom, but mostly made by the Seager Works.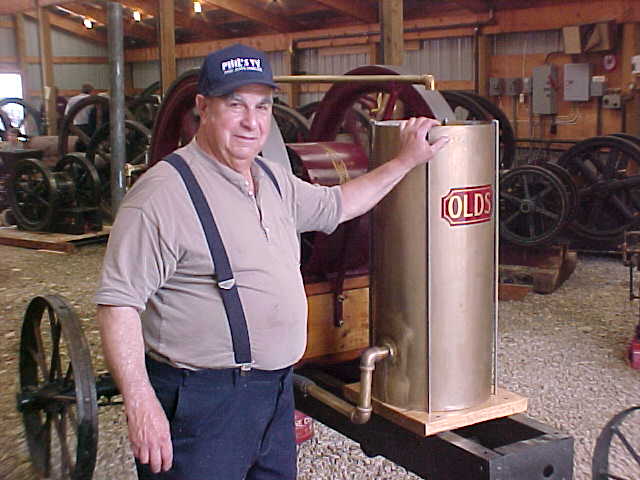 This is an OLD'S owner; proudly showing his running OLD'S, restored to better-than-new condition after hours of effort.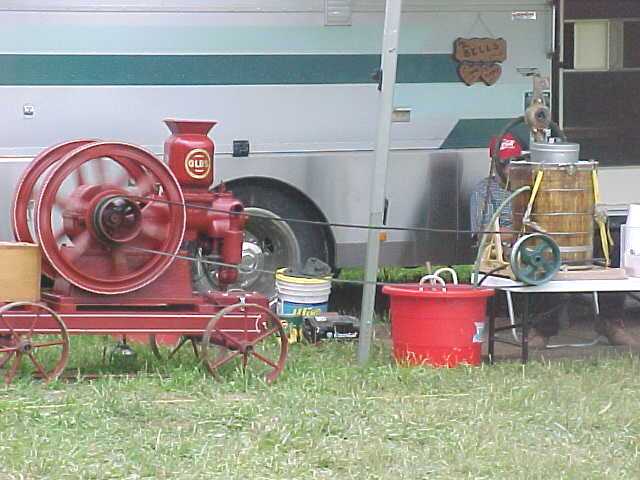 Some of the OLD'S were doing useful work, as in the case of this one, making ice cream.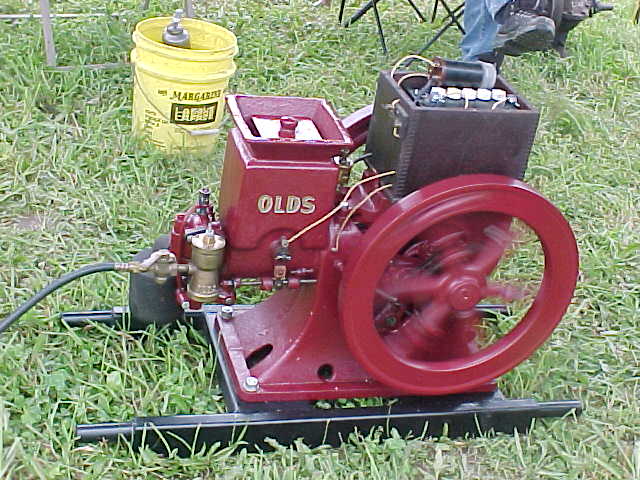 Others were just making a pleasant sound.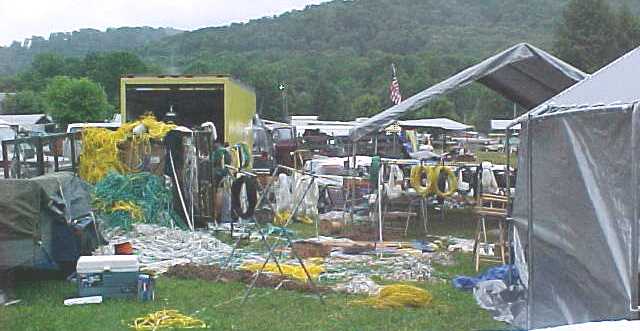 On a entirely new topic, Dan Carson, from Florida, brought a huge pile of string, cord and rope, some neatly coiled or spooled, and some just thrown into the back of his trailer.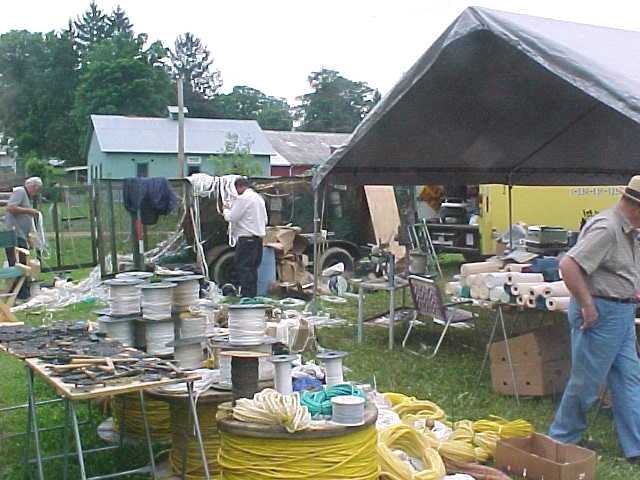 All-In-All, Dan sold well over 100,000 (Yeah, one hundred thousand) feed of cordage during the four days he was there!!!