COOLSPRING 2002 - Spring Show
Sandra, Becky and I arrived Tuesday at about noon. Sandra was driving my parents Toyota/Dolphin motor home and I was towing the 6 hp Myric on its' display trailer.
By Tuesday evening the vendor/display area was over half full. This is a very good turnout for a show scheduled to open on Thursday! By Wednesday the area was running out of spaces, and Jake, the grounds manager, was just keeping up with new arrivals.
But Thursday the rain started, and by Friday the place was pretty much a mess.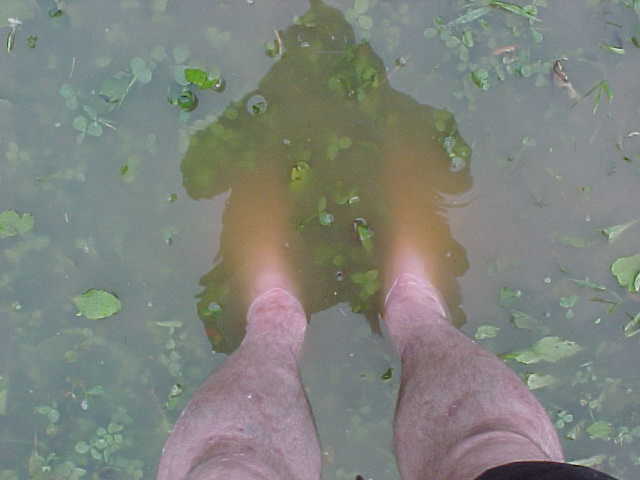 This is the "road", road #2 to be exact, Friday morning. Ý Ý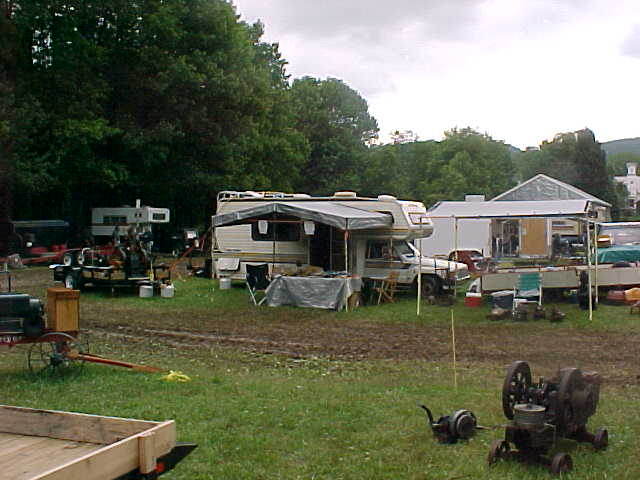 Late Friday, after the sun returned, our setup looked like this.Ý Ý
But the lousy weather didn't stop the engine owners from giving a good show!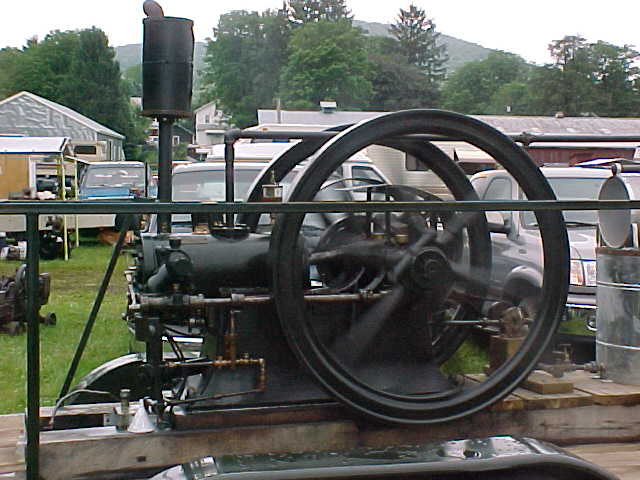 This is a Foos Scientific set-up in the ATIS/SEL area Ý Ý and running very well.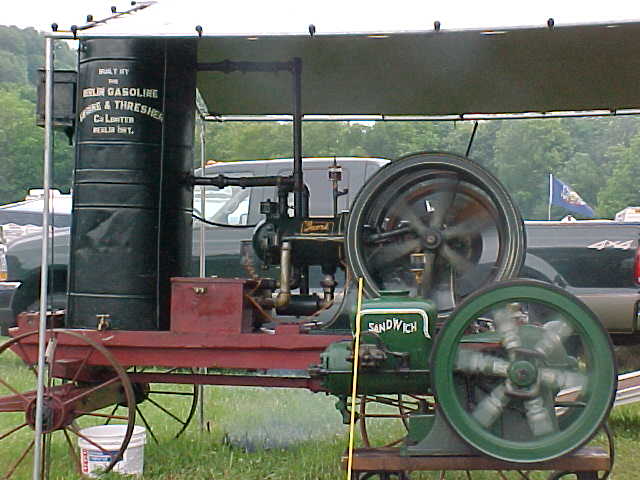 Opposite the Foos was this Sandwich and a Gurd (not sure of the spelling), although not detectable in the picture, the bigger engine is running "backwards", in this view the flywheels are turning anti-clockwise.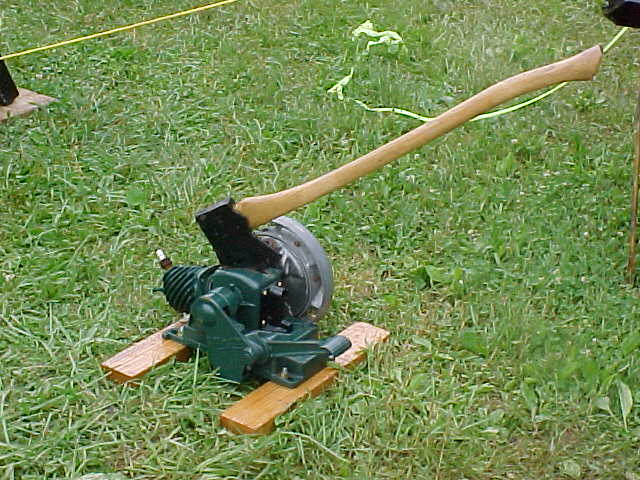 A vandal was at work during the night-time hours ad destroyed a number of important historical engines with wanton abandon. The local newspaper carried an article.
Fortunately this pervert didn't damage any of the larger engines.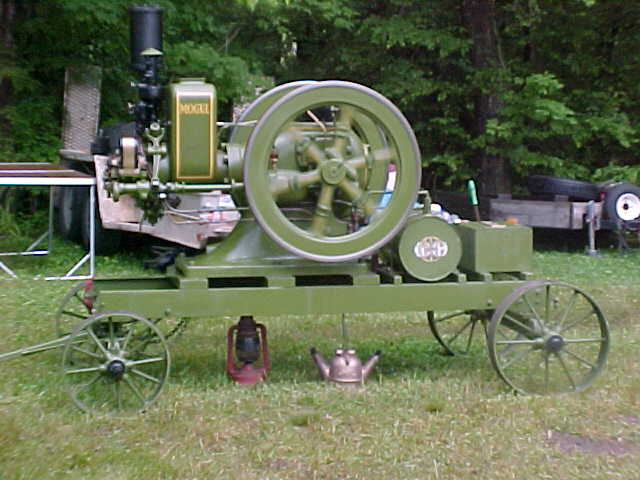 This is a well restored Mogul.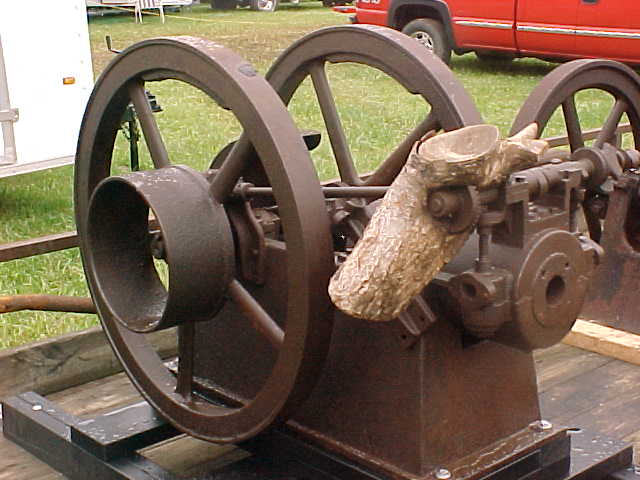 This is an engine waiting for a Tree Surgon.